• Activities • Bingo • Fall • Glossary • new products • thanksgiving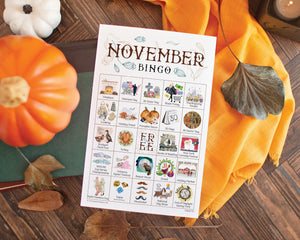 November's bingo set is now available in the shop. Click here to go to the listing. I've warmed up to November the past few years. It helps that I love my job and get to work from home. Here's the glossary so you can learn a bit about what I chose to feature in this bingo set: 30 Days - Pretty self-explanatory, but it's always a nice reminder which months have which quantity of days. All Saints' Day - November 1, but some celebrate it the first Sunday after Pentecost. In certain Christian churches, this is a day to recognize the rest of the saints who...
---
• Activities • Bingo • Fall • Games • Glossary • Halloween • new products
Here's the first of hopefully 12 monthly glossaries as a reference to the pictures included in the set. I encourage you to do your own research and read up further on the ones that interest you.
---
• 4th of july • Activities • freebies • patriotic
I've just added a new type of activity to the shop, and I thought I'd offer you one to try out! Remember these games from when you were a kid? Write down as many words as you can think of that include only the letters in the key phrase. Some suggested rules and scoring are provided, but obviously you can play however you wish. :)  This is an enjoyable activity that you can hand out to kids, seniors, coworkers, friends, neighbors, and party guests. This can be played solo or competitively. Set a timer, or approach it at a leisurely pace. Download...
---
• Activities • Bingo • birthday • new products • Summer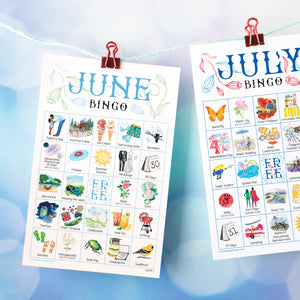 I've been working on bingo sets for the months of the year! It's a wonderful way to think about how each month is unique, fun, and memorable. So far I have May, June, and July ready, and of course I will continue on to eventually finish all 12. These make great general activities for birthdays, potlucks, picnics, and holidays.  You may also learn a thing or two about each month! Let me know if you have any questions or suggestions. 💚
---
• Activities • Games • party • Valentine's Day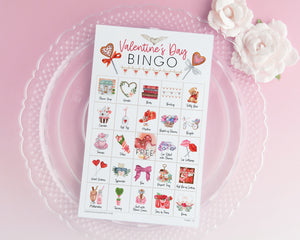 The great thing about digital downloads is that you can be a procrastinator and still bring the entertainment! If you're looking for a fun way to celebrate, here are a few suggestions that you can download immediately and print up for your needs.