• Activities • Games • party • Valentine's Day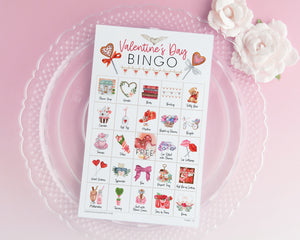 The great thing about digital downloads is that you can be a procrastinator and still bring the entertainment! If you're looking for a fun way to celebrate, here are a few suggestions that you can download immediately and print up for your needs.
---
• Galentine's Day • Gift Ideas • Valentine's Day
[This post contains affiliate links, which means I can earn a small commission if you purchase any of these items.] Galentine's Day is becoming more and more popular after the character Leslie Knope on Parks and Recreation celebrated it year after year on the show. Technically it falls on February 13th so that you can focus on Valentine's Day the following day, but it's basically just a term for treating your gal pals, whether it's the 13th or 14th. Mid-February is the perfect time of year when those in the Northern Hemisphere can use a pick-me-up during the bleak days of winter--regardless of...